VLC it is a free media player. To play the multimedia file you do not need to set any extra codec up, they are already set in a program up. VLC produces stream video (IPTV) and Internet radio perfectly. Also, the program can record a stream audio/video on your computer. That is why, this program will be perfect for watching TV programs on your computer. This program works with the most modern operative systems.
1 - Download and install VLC -> PC / MAC on your computer.
3 - Type CTRL+N / COMMAND+N or go to Media > Open Network Stream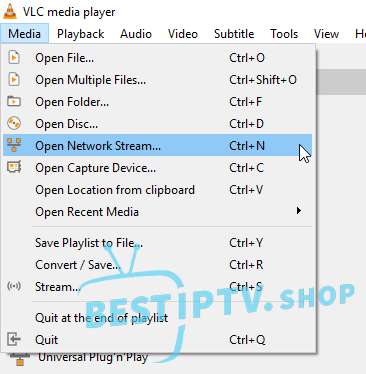 4 - PASTE the  M3u URL you copied in Step2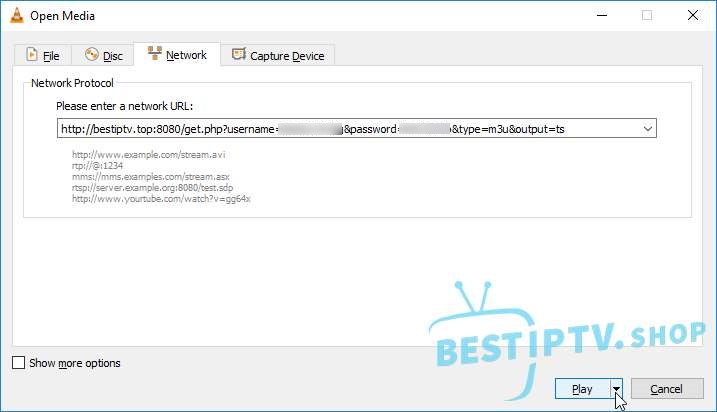 5 - Press PLAY
Wait a couple of seconds (depends on the playlist size) and all channels and VoD will be displayed.
Note: If you cannot see the playlist with all channels, please go to View > Playlist or press CTRL+L / COMMAND+L on your keyboard.