Step 1: Add your device MAC Address to your account, if you don't know you mac address, continue the tutorial until step 4.1.

Step 2: Start from the main menu and select the "Setting" as depicted in the below picture.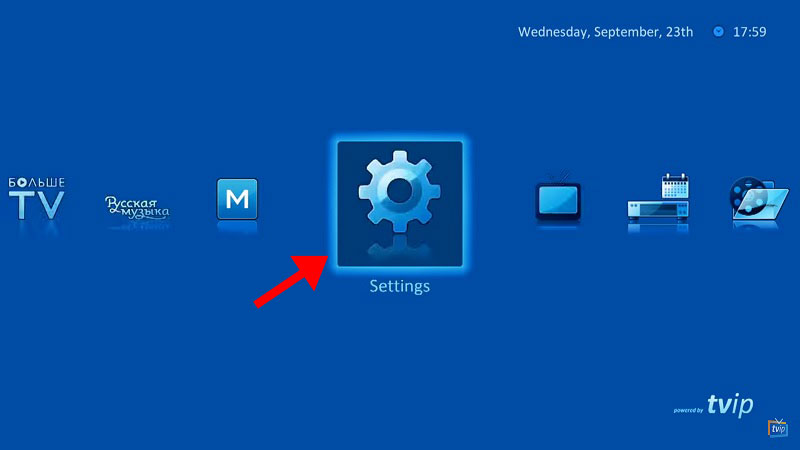 Step 3: Now on the right menu select the "TV" icon and then on the right side change the Content source to "Web portal" and click on "Setup Web portal"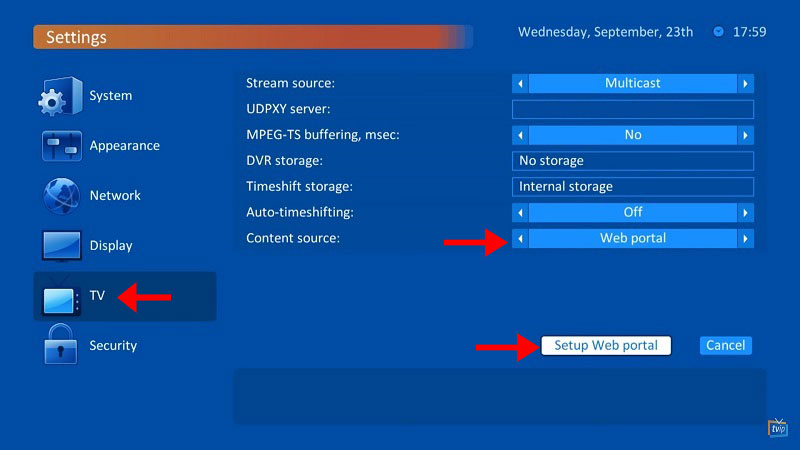 Step 4: Now on the "Portal URL:" enter http://bestiptv.top:8080/c/  and click on "Apply".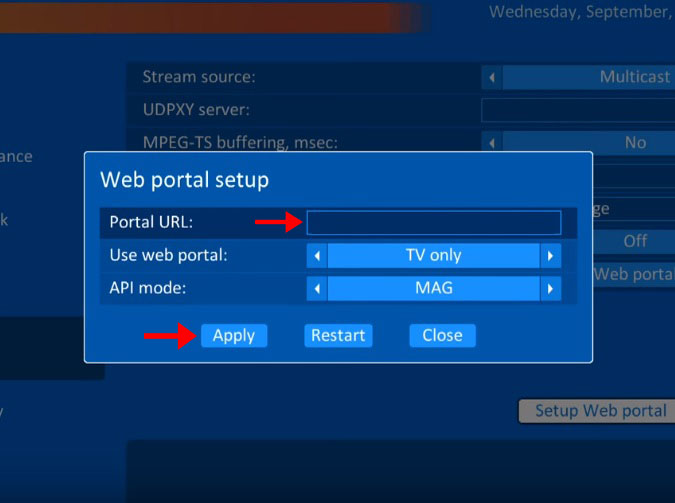 Step 4.1: If you didn't insert your mac address on step 1, you'll seen an error screen like the one below. Your mac address will be displayed on the bottom right, add it to your account.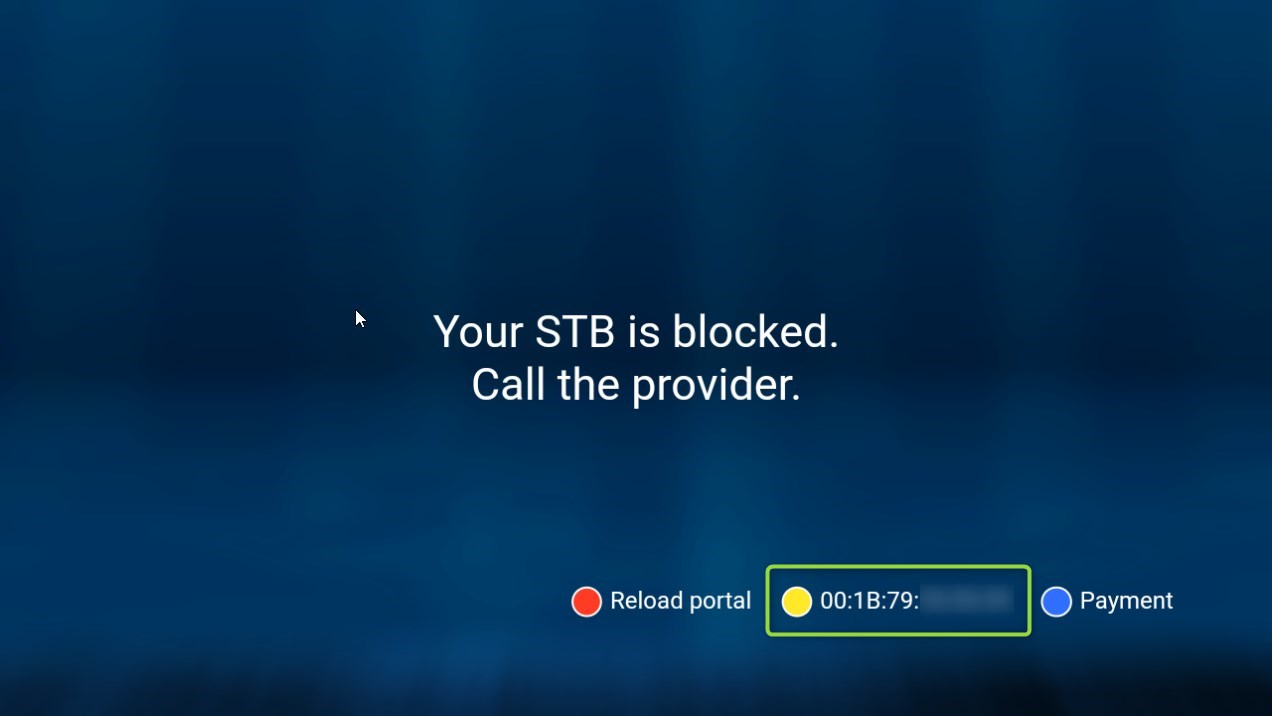 Step 5: After adding your portal server address, you must wait for the portal to load your playlist. This might take a few minutes.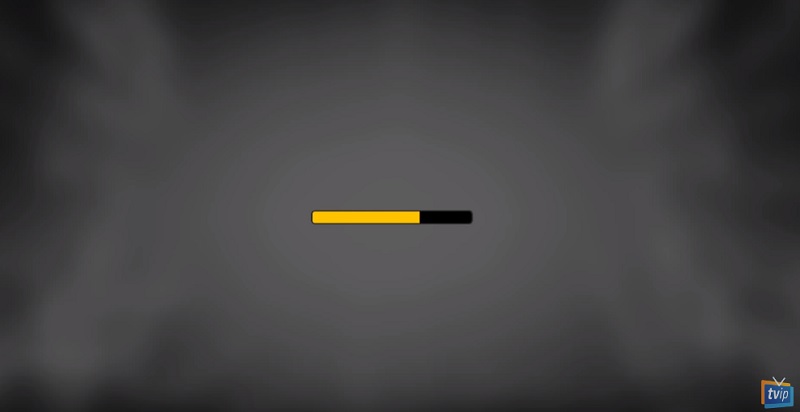 Step 6: As you can see the channels will pop up automatically and you can select any desired channel and start the streaming.